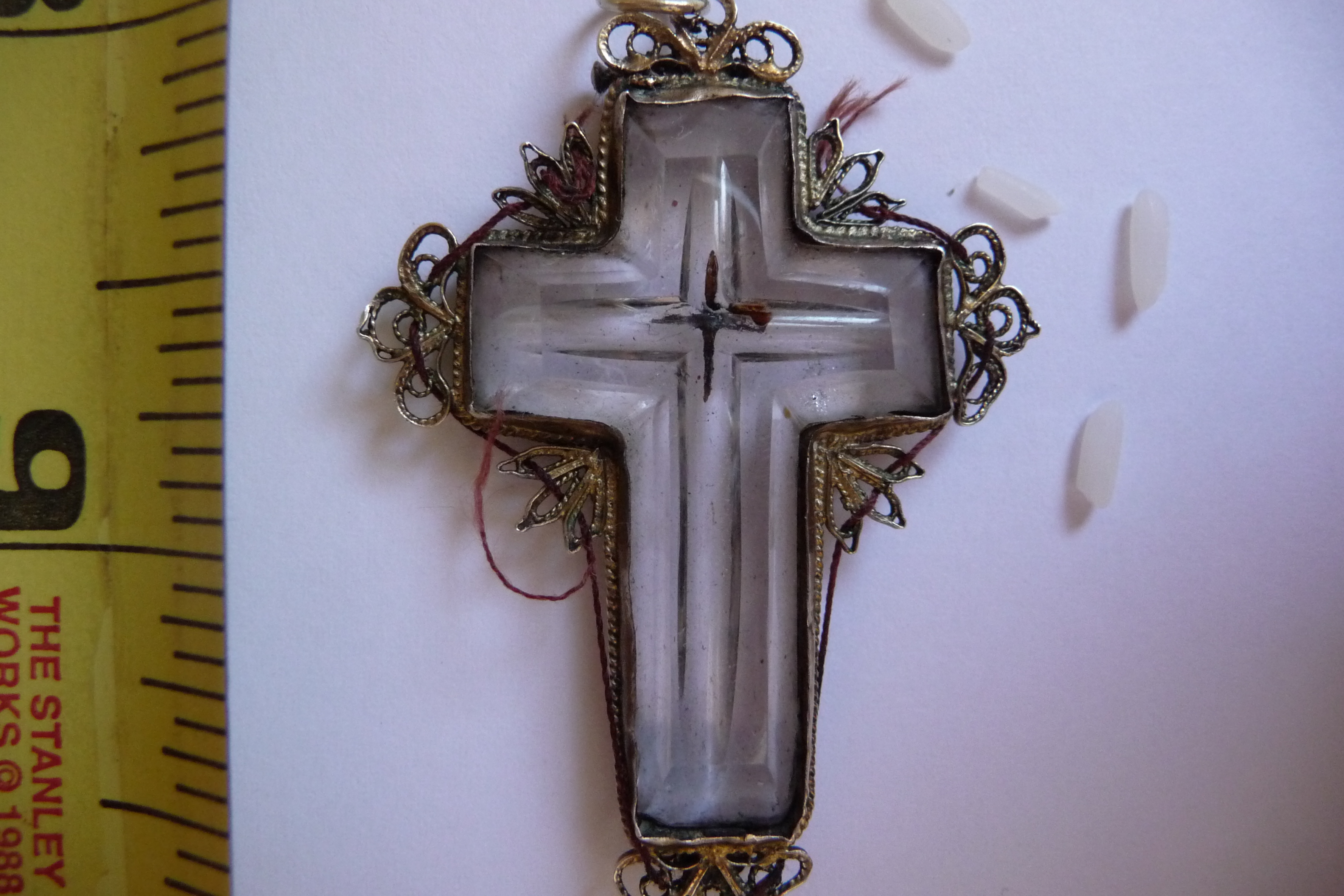 the Splinter of the True Cross appears to be approx. 1/4" in height. note: the raw rice grains near by the relic.
Being that this Splinter of the True Cross is encased in a rock crystal Reliquary, it's not accurate to say what is the actual size of this splinter of the True Cross of the crucifixion of our Lord Jesus Christ! But, it don't matter the size even if it were just the saw dust of the True Cross... Jesus blood, sweat, tears, water, flesh, love, skin, hair, saliva, spirit, heart, prayer and redemption was blend altogether of the latter!!! for you and me. Give Praise to the Lord Amen. Amen.
Mark 3:35
"for whosoever shall do the will of God,
the same is my brother, and my sister, and mother" - Jesus
AKJV
All photographs (the Holy Shroud image) appearing on this site are the property of JOSE SOTO: the webmaster. They are protected by U.S. Copyright Laws, and are
not to be downloaded or reproduced in any way without the written permission of JOSE SOTO: the webmaster. Copyright 2016 - 2022
JOSE SOTO All Rights Reserved.